The school year is about to begin and you, as a parent, are faced with a million different options for after-school activities. Your child has shown some interest in the performing arts, and you know that an education in the arts helps to create a well-rounded person. Why choose SAA?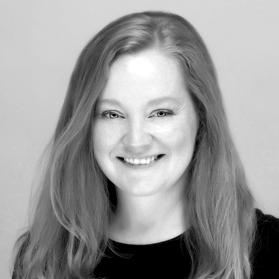 My name is Terri Miller, and I am fortunate to be in a unique position here at this studio. I am both teacher and parent. I have been both teacher and parent at SAA for over ten years. I see things from both perspectives. I would like to share with you why I have chosen this place for both myself and my children, in the hopes that it might help you decide if this is the right place for your child too.
Education:
As part of the staff at SAA, I can assure that having qualified, experienced, and caring teachers is of utmost importance. All teachers have extensive performing experience and/or college degrees in their field of expertise. The staff also meets together several times during the year to discuss classes, share ideas, and provide the best curriculum possible for our students. Every year we have students accepted into prestigious summer programs for both dance and drama, and many of our students who have decided on career paths in the performing arts have been accepted into rigorous college programs, often with scholarships. My oldest son received a merit scholarship in theater and is currently pursuing a double major in film and acting at Belhaven University in Mississippi. Whether a beginner just trying things out, or an advanced student hoping to land a role on Broadway or in a dance company, your child will be getting an education that will equip them for success.
Environment:
One of my favorite things to hear from students, and my own children, is that SAA "feels like my second home." This is how we hope every student will feel. It is our goal to create an environment that is clean, safe, and welcoming to everyone who enters our door. The studios are designed to meet the needs of every artist from the tiniest Kindermusik ® tot to the high-schooler perfecting their craft, and every instructor must go through an extensive background check. Exploring creativity requires a certain level of personal vulnerability and openness. We strive to create an environment that allows students to feel comfortable with creativity; to know they can explore the performing arts in a positive atmosphere.
Expectation:
As an instructor, I am expected to be punctual, positive, and prepared to teach classes that are both educational and engaging. As a parent, I am expected to partner with the studio to give my child their best chance of success. Students are expected to follow class etiquette, such as wearing the class uniform, appropriate shoes, etc., respect teachers and fellow students, and participate fully in class. When these expectations are met by instructors, parents, and students, it greatly increases the chance of your child having a wonderful SAA…
Experience:
If I could sum up the SAA experience in one word, it would be "excellence". This is the goal of everything we do. Instructors who provide excellent instruction combined with an environment and expectations that promote the pursuit of excellence in dance, drama, and music provide for an excellent SAA experience.
No school is perfect. No studio can guarantee that they are the perfect fit for you or your child. However, it has been my experience as an instructor and a parent that SAA is a place where creativity is celebrated and encouraged in an atmosphere that is friendly and familial. I know my children are receiving an arts education that will foster an appreciation for the arts, and equip them to follow their artistic passions into a career if they so choose. So as you navigate the myriad of after-school choices available, we hope that the SAA experience will be an experience worth trying for your family.