Our Stellar Technique = Stunning Artistry
With the outstanding Cecchetti Method of Ballet at the core of our innovative dance curriculum, your passion for dance will blossom as you explore this approach that forms exquisite lines and stunning artistry!  Our knowledgeable instructors will guide and encourage, as you extend and challenge your strength and creativity!
Individualized Attention
You will appreciate the one-on-one personal attention that you receive here at SAA.  Our dedicated staff provides individualized mentoring and goal assessment. The door is always open and you will feel supported at every level.  Allow your confidence and ability to grow as we nurture you to reach your full potential!
Abundant Opportunities
As part of the SAA family you will be invited to attend workshops, intensives and master classes with industry leaders. We'll connect you to our non-profit partner, Suwanee Performing Arts, where you will be among the first to know about upcoming auditions and events for Suwanee Ballet, Community Art Players and Broadway in the Park.
Where Clever Artists Grow to Be
At SAA, our integrity and classroom expectation is the same regardless of your career goals. With superior instruction in dance, music, and drama, you can focus on one discipline or expand your journey across all three.  Join the team dedicated to your success who will stretch your capabilities and propel you forward to be the best you can be in whatever direction you choose!
You'll Fit Right In
You are confident in who you are,  you don't have to be one of the pack. You dance to your own beat and you are proud of your independence. You cherish creativity, beauty and grace. You aren't afraid of sweat or hard work and you treasure the friendships you make along the way. Are we right? Join our SAA family – we're confident that you'll fit right in!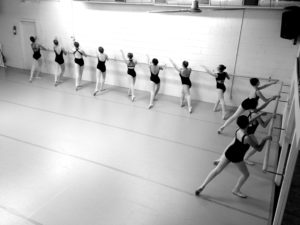 Historically the Impressionist movement emphasized the individual, the subjective, the irrational, the imaginative, the personal, the spontaneous, the emotional and the visionary…Sound like someone you know?
We believe our Impressionist level artist is at the point in her life where she has identified with her passion and is committed to stepping out and changing her world. We value this exciting time in the artist's life as she works tirelessly to embrace her passion and perfect her craft.
"SAA has made me who I am today! My amazing teachers believed in me more than I believed in myself.  They encouraged me to overcome challenges
and celebrated my accomplishments. The skills I've learned will carry with me for the rest of my life."  
~Christina Leamon
Finally, brothers and sisters, whatever is true, whatever is noble, whatever is right, whatever is pure, whatever is lovely, whatever is admirable—if anything is excellent or praiseworthy—think about such things. ~Philippians 4:8