Perfect At Any Age
Music is one of the first things to develop and one of the last things to go. It's one of the few childhood activities that you can continue to enjoy even into old age. After all, when you're 70 you're far more likely to pick up your guitar than a basketball! You are never too old to start!
Positive Long-Term Effects
Even if a student eventually packs his instrument away, music lessons are still a great investment. Not only does the student have a greater appreciation of music throughout life, but music education also has positive long-term effects on a child's (and adult's) socialization, cognitive functioning, and emotional well-being.
Excellent Instructors
Learning a discipline takes practice, patience and perseverance, and our gifted Instructors know how to work with the individual to set just enough challenge and reward to keep the artist inspired, even when the going gets tough.
We currently have instructors that specialize in Piano, Guitar, Voice, Violin and Viola.
"One of my biggest regrets is quitting piano when I was young.  I love the way the instructor encourages my son to practice and not give up.
I can say with confidence that he will love playing music his whole life!"
~Sarah M.
Choose the right instructor
Choosing the right instructor to deliver one-on-one lessons is very important to the student's successful mastery of his instrument. Based on your answers, we will do our best to match you with the instructor that will help your student soar.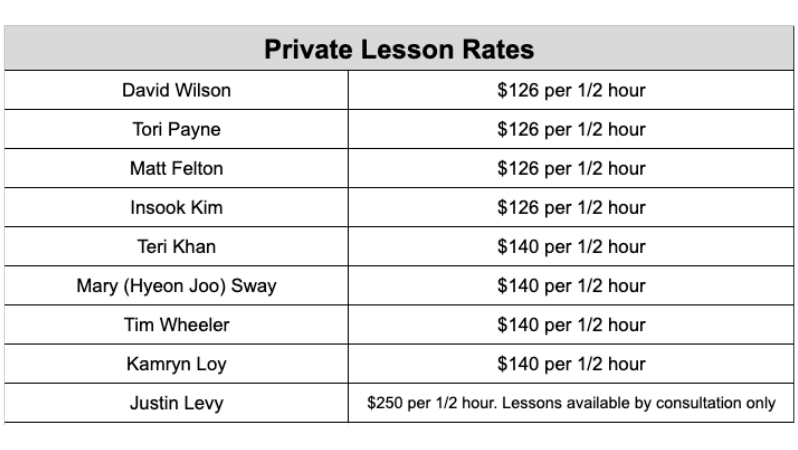 My lips will shout for joy when I sing praise to you—I whom you have delivered. ~Psalms 71:23