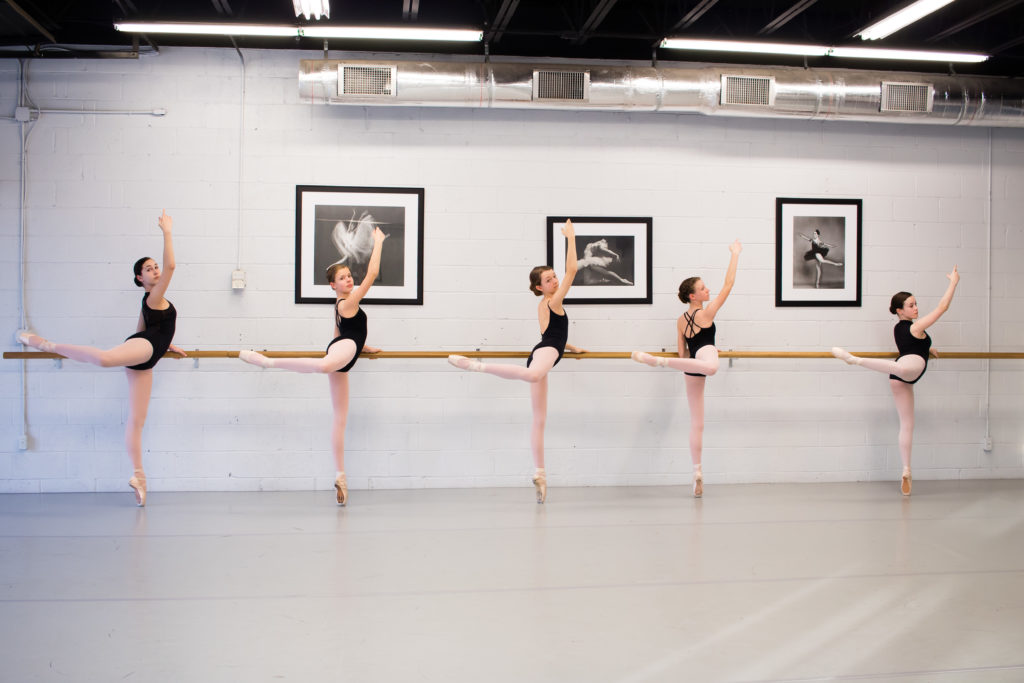 Why it is important to be in a safe environment, suited for arts education.
By: Teri Miller
In March, when the world shut down due to Covid-19, one of the first things affected was the performing arts. Shows canceled, theaters went dark, and studios had to shut their doors. Artists and performing arts teachers, being wonderfully creative and resourceful, scrambled to keep things going, to keep teaching, and keep creating. The result has been a plethora of virtual class offerings for almost every art form you can think of. Everything from pre-recorded video classes, to live streams, to ZOOM classes have been made available. And while this has filled a need temporarily, and continues to provide a great supplemental education, it should not be seen as a replacement for in-person, long-term instruction.

Pre-Recorded Classes:
These classes are convenient, as they can be taken whenever time allows. Many classes are taught by famous professionals in their field. They are often inexpensive. However, there is no interaction between teacher and student. There is no oversight to make sure students are doing things correctly. As a way to learn new combinations for fun or to improve memorization, pre-recorded instruction can be a great addition to live instruction, but using it as a replacement could lead to incorrect technique and with dance, even injury.
Live Streams:
Again, the low-cost and opportunity to study with someone famous is very tempting. After all, watching someone who is an expert in their field is inspiring! But here again, there is very little interaction between student and teacher. The teacher cannot see the students and can only give general corrections that he or she might anticipate for the students. The responsibility of doing things correctly is completely on the student, and bad habits can form quickly when there are no "eyes" on the student.
ZOOM classes:
Having taught class over ZOOM, I am very familiar with its benefits and limitations. There is interaction between student and teacher, however it is limited. For dance, I could usually only see a portion of a student's body-either feet and legs, or upper body. Rarely could I see the entire student moving. Also, dancers are limited by space. Most people do not have an entire dance studio in their homes and as such, some aspects of class could not be done. It is very hard to do large, grand leaps or a series of turns in a bedroom or kitchen. Then there are the wi-fi issues! As a substitute when a student cannot physically make it to class, ZOOM or any other interactive streaming class is a good option, but is too limited for extended study.
Here is what you get with live, in-person instruction:
Personal attention and corrections
A studio space fitted specifically for the art form being studied
Other students to learn from and be inspired by
Classes tailored to the level that best suits the student
The energy of being in an atmosphere of like-minded students
Personal interaction and feedback from both teachers and other students
The assurance of a sound education by qualified instructors who care about their students
In addition, a real classroom experience teaches so much more than the art form alone. Friendships are made. Students learn to encourage each other. There is much-needed social interaction. Long lasting relationships build between teachers and students. (I still keep in touch with former students who have gone on to bigger and better things!)
An article in Dance Magazine recently addressed this issue:
https://www.dancemagazine.com/should-you-be-taking-online-dance-classes-2612603303.html

Digital classes have certainly been a blessing to many artists and students during a very challenging time. However, now that studios are re-opening and taking every precaution to keep students and staff safe, it is time to go back to class, to be in an environment suited for arts education, to interact safely with other students and teachers who are fully invested in bringing the best education possible to the community we love.