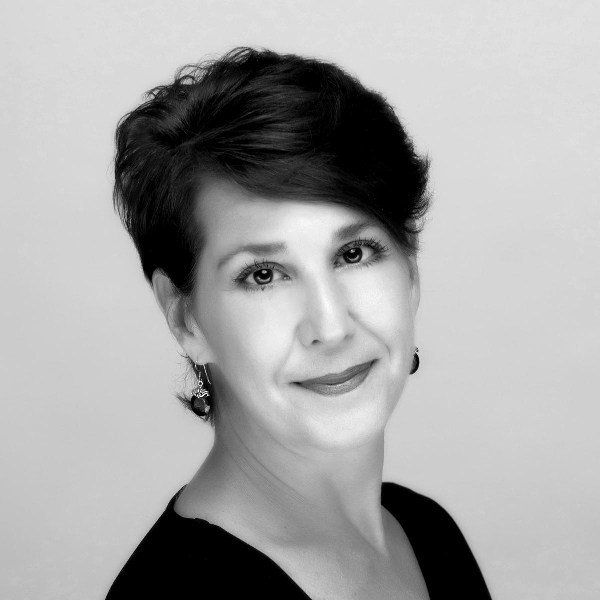 A child prodigy at the age of four, Berneta was sent to study under the direction of Tensia Fonseca with the Maryland Youth Ballet. She performed with the Atlanta and Bristol Ballets throughout her youth and graduated with a double major in Performance and Education of Ballet from Virginia Intermont College. Known simply as "Miss Bernie" during her 21 years of excellence in teaching, Berneta is committed to sharing the art of dance and proudly brings the Cecchetti Method of Ballet instruction to Suwanee. SAA is the first Cecchetti school certified in Georgia.
Berneta Bock-Davis
Co-owner, Ballet, Cecchetti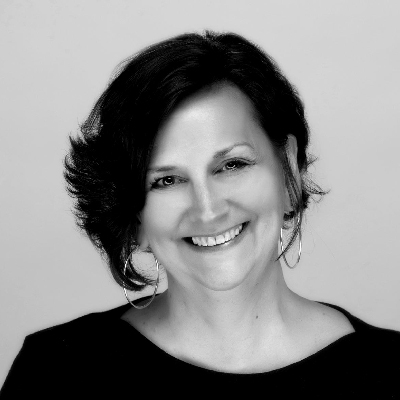 Patty Weyen Etherton spent her youth singing in around central Illinois. The local celebrity she received helped her overcome her shyness and cement her passion for the performing arts in the lives of children. Never far from the stage, Patty toured professionally with Lake City Band and while living in Nashville she was often found on stage in a Circle Players production. With a Bachelor of Arts degree in Vocal Music Education from Millikin University, Patty brings with her knowledge enthusiasm and a vast background in musical theater. She is passionate about inspiring young singers/actors to fulfill their potential.
Patty Etherton
Co-owner, Music, Theater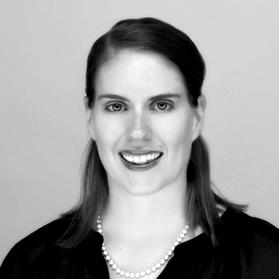 A graduate from Brenau University with a BFA in Dance Pedagogy, Miranda received her earlier training from Atlanta Ballet, Dan and Company, Dancers Studio/Backstage and Gainesville School of Ballet, with additional training through notable summer programs with Central Pennsylvania Youth Ballet, Orlando Ballet and South Carolina Dance Conservatory.  Miranda's eye for detail and her natural abilities to relate to "little ones" makes her a wonderful teacher, mom to her son Chase, choreographer and part-time administrator for SAA.  If that weren't enough, Miranda is a certified Cecchetti instructor, and also teaches jazz, tap and ballet.  Can we say more about this multi talented multi-tasker!
Miranda Fox
Ballet, Tap, Jazz, Progressing Ballet Technique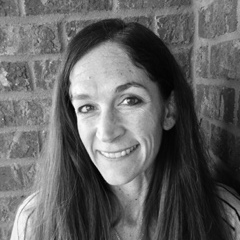 Gina started her aerial training in Charlotte, NC seven years ago. As a former gymnast, aerial silks became a passion immediately. After moving to Suwanee four years ago, it became a priority to find a place to continue aerial training.  She has trained at Akrosphere and Sky Gym and the Circus Arts Institute. She choreographed aerial elements for Broadway in the Park for Lion King and Aladdin. She loves working with such talented kids.  Gina loves the Suwanee area and lives here with her husband and three children.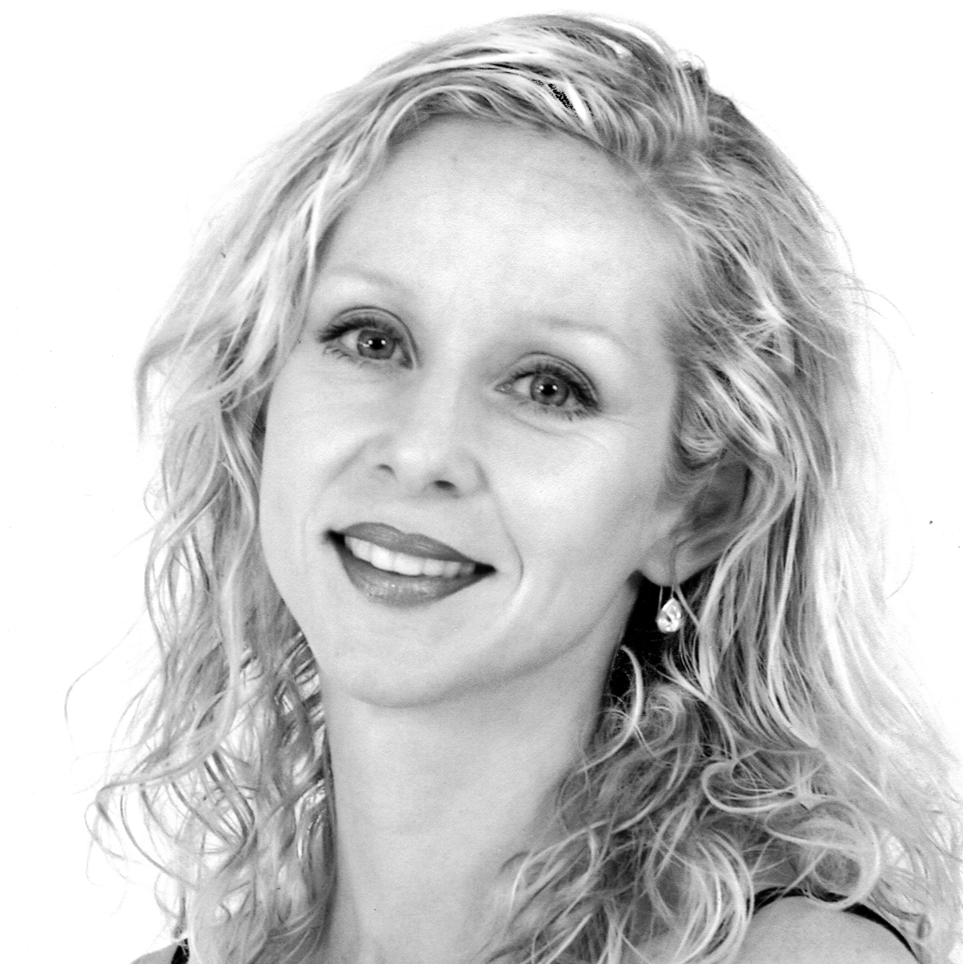 Susan received a scholarship to the Dance Pedagogy and Performance program at Brenau University where she was a featured principal dancer for the Gainesville Ballet Company.  After graduating with honors, she became a founding member and Principal dancer with the newly formed Gainesville Ballet Professional Ensemble.  Susan's strong background includes extensive training in Jazz, Tap, Modern, Contemporary, and Classical Ballet. Susan has trained dancers in both Local and Regional Companies, Universities and private studios for more than 30 years.  She continues to serve as a guest teacher for numerous Summer Intensives. She has helped her students find placement in many prestigious Companies and Summer Programs and she has coached students through the Youth American Grand Prix and Boston Ballet competitions.
Susan McGraw
Ballet, Contemporary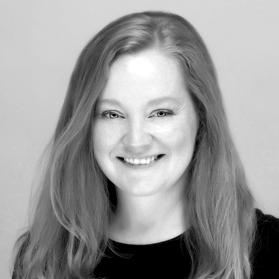 Miss Terri has a tremendous ability to love her students through the tough parts of dance.  She expects a lot but make is fun! Terri has been teaching in the North Atlanta area and Florida since 1994.  She has performed with Atlanta Ballet, Carl Ratcliff Dance Theater, Harrison Jazz ensemble, The Kris Kangelosi Dance Project and aboard the M/S Westward cruise ship where she met her husband.  Terri teaches Ballet, Jazz and Musical Theater. She enjoys spending time with her husband and three children, reading, cooking and sharing her love of dance with her students.
Terri Miller
Ballet, Jazz, Contemporary, Theater Dance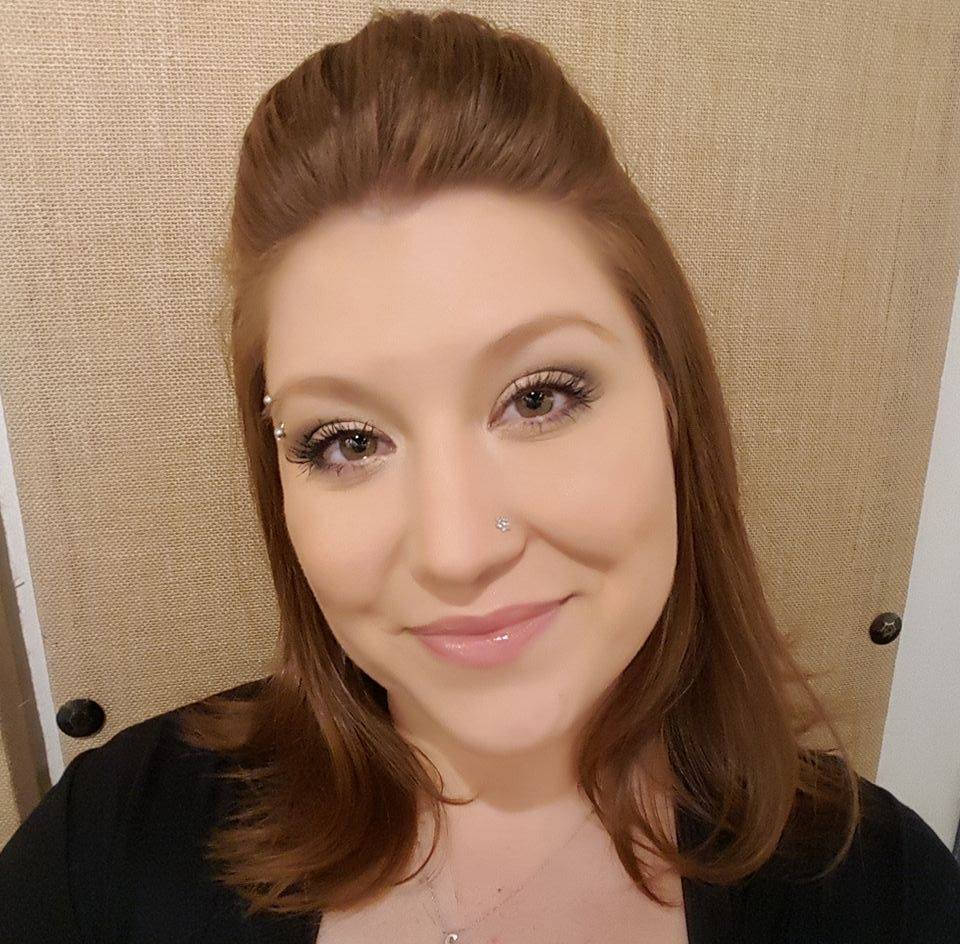 Emily comes from a 12 year professional dancing career having performed all over the world.  Before taking on her 8 years with Royal Caribbean International Productions, she performed with the Atlanta Ballet and Bacchus Productions.   She began at the Atlanta Ballet Center for Dance Education under the direction of Sharon Story; performing with the company for three years after high school. We are happy that the world traveler is home at SAA, Emily brings a fresh burst of energy to her classes and to our entire team.
From 2003-2010, she performed with RCI in Germany, The Netherlands, Canada, Mexico, the East Coast and all over the Caribbean.    In between contracts, she began teaching ballet, jazz and Broadway Movement, choreographing and coaching for the Georgia Youth Ballet Company in Fayetteville, Georgia under the direction of Magdalena Maury, Jonsie Pollock and Randi Lancaster.
Emily Vanderkley
Ballet, Jazz, Contemporary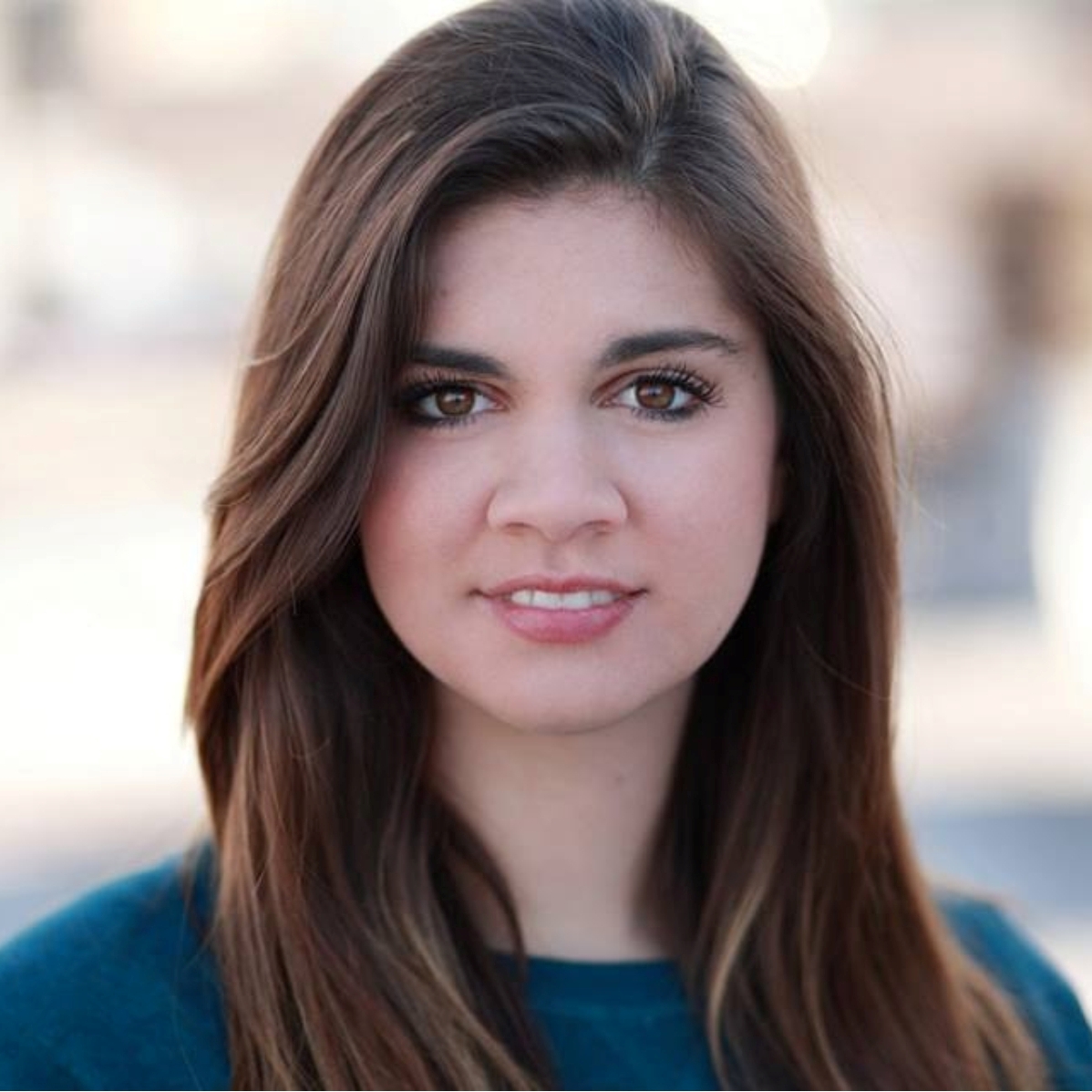 Jenna is a choreographer, actress and teaching artist based in the Atlanta area. She received her masters in Educational Theatre from New York University and undergraduate degree in Acting from West Virginia University. Along with teaching at SAA, she is a teaching artist for Georgia Ensemble Theatre in Roswell, GA. 
Jenna Dorece
Drama, Acting Technique, Musical Theater - Voice
Abby started her acting journey here at SAA back when she was a student, and she is so excited to be home to teach her craft to others! She graduated from the University of Alabama with a Bachelor's of Arts Education and a minor in Theatre where she learned a variety of acting techniques but always felt called back to the Viola Spolin improvisation taught at SAA.
Abby Hamilton
Drama, Advanced Acting Classes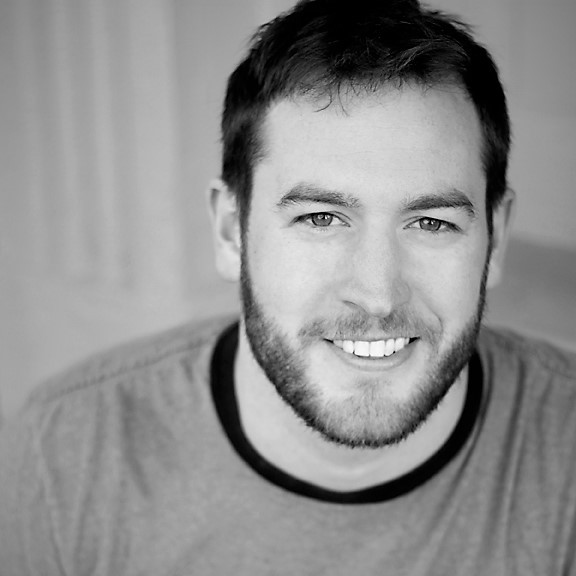 Patrick is thrilled to be a new member of the SAA team! Originally from Charlotte, Patrick attended the University of North Carolina at Chapel Hill, where he found his love for acting. Upon graduating with a BA in Drama, he began his professional acting career, performing with the Actors Theatre of Charlotte, Waterside Theatre, and the National Players, the oldest touring theatre company in the United States. He then began expanding his career to include film and television. He has appeared in TV shows such as AMC's Turn, Fox's Sleepy Hollow, and TNT's Good Behavior, as well as over 40 national and regional commercials. As he continued his acting career he began directing and teaching acting classes, and soon discovered a new passion, sharing his love and knowledge of acting with students. He has taught acting classes for over 6 years and developed a film program that taught students the entire filmmaking process from pre-production to post. Patrick is looking forward to this new chapter of his life with SAA.
Patrick Hogan
Drama, Advanced Acting Classes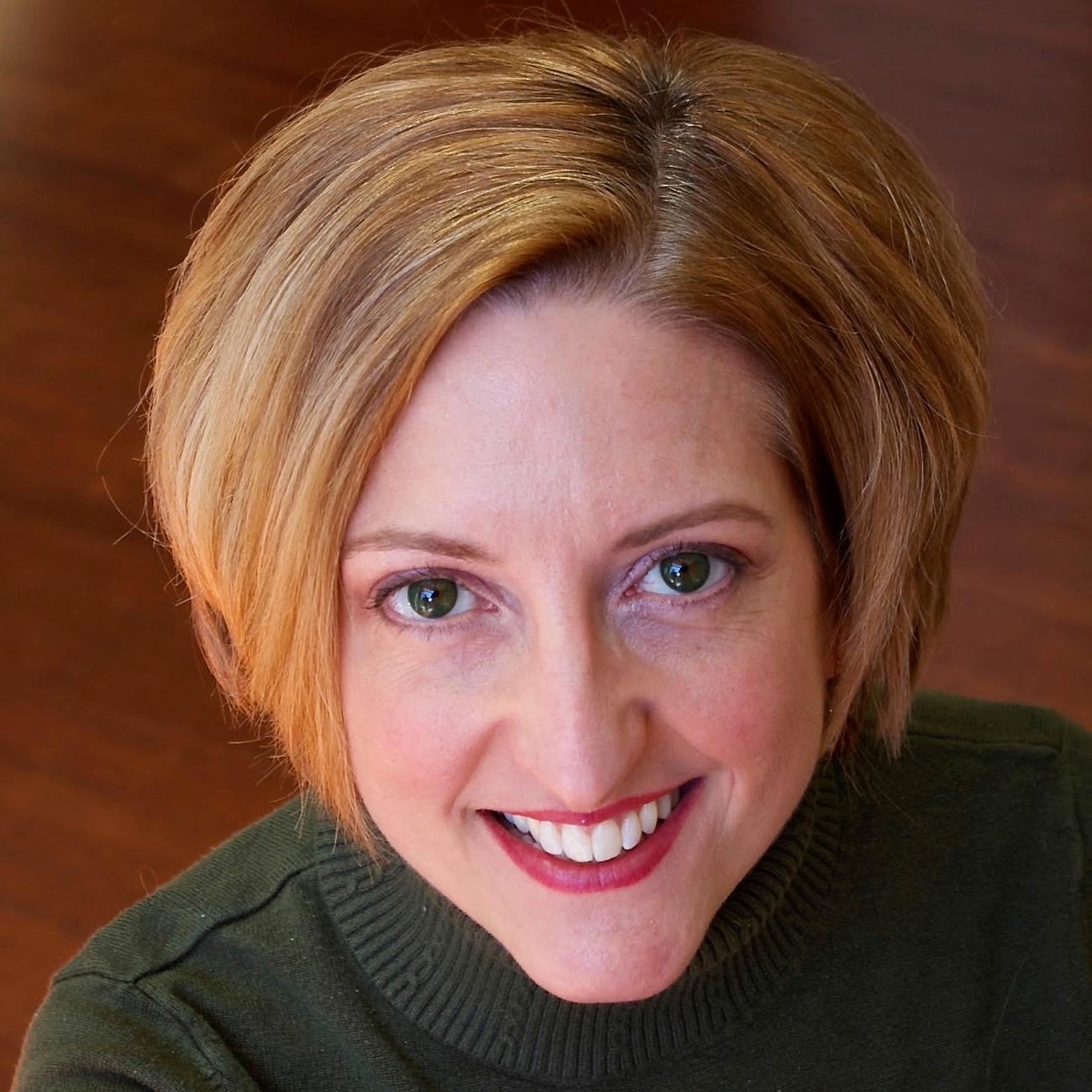 For more than twenty years, Susanna has been grappling with Shakespeare's texts. Even before learning techniques to help the language "come alive," she worked extensively as a professional actor, director, and arts educator. A lifelong learner, Susanna recently received an MA in "Theatre Practice" at the University of Exeter (England), which included a residency at Shakespeare's Globe Theatre in London.
Susanna Wilson
Shakespeare, Advanced Drama Classes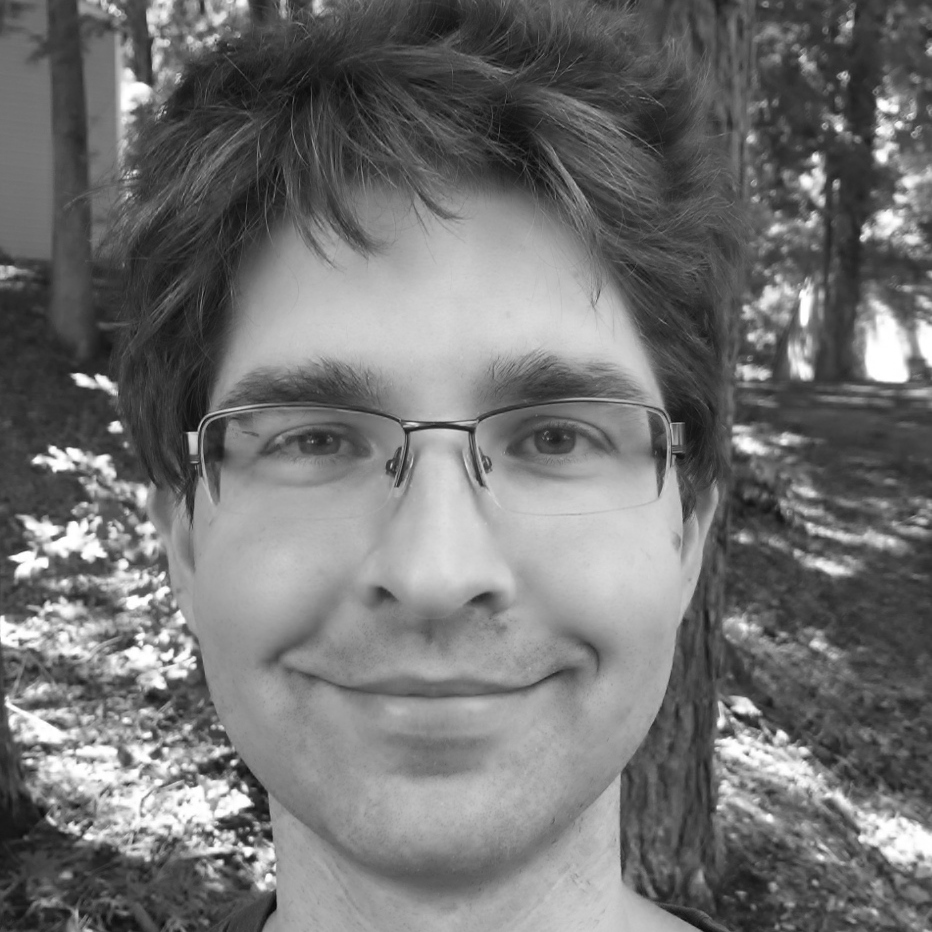 Nik received a Bachelors in piano performance from Florida State University and a Masters in piano performance from the University of Georgia. He also recently completed his PhD in music theory at Indiana University. While at IU, Nik had the opportunity to teach a majority of the undergraduate music theory courses. He also taught sight-singing, ear training, and keyboard skills.
Initially self-taught, Nik strives to create an enjoyable learning environment where students can self-discover and cultivate independent thinking skills. In addition to fostering technical ability and listening skills, Nik promotes the development of musical understanding: knowledge of the rules, grammars, and conventions that underlie the music. Recognizing the individuality of each learner, Nik also adopts a flexible approach, tailoring the lessons to meet the needs, goals, and learning style of each student. Whether you want to become a concert pianist or simply want to play for your own enjoyment, Nik can help guide you down the right path.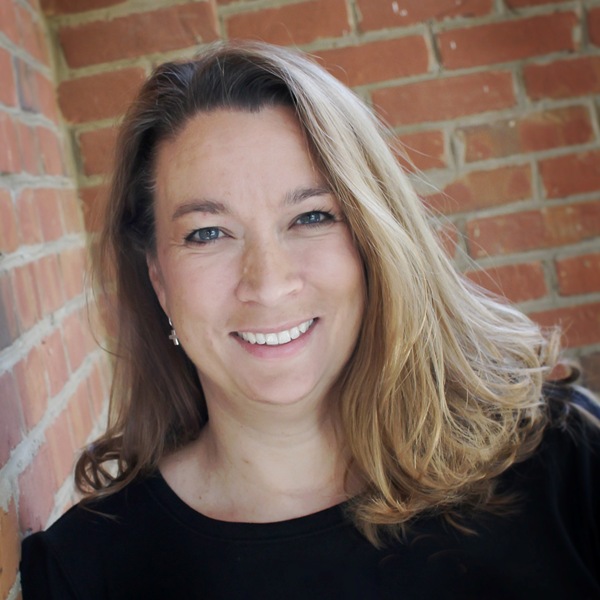 Christy received a degree in Early Childhood Education from Berry College and has been teaching Kindermusik for 16 years.  She and her husband TJ have 5 wonderful children that keep them on their toes.  Christy loves working with young children and their families,  and looks forward to meeting you in a Kindermusik class very soon.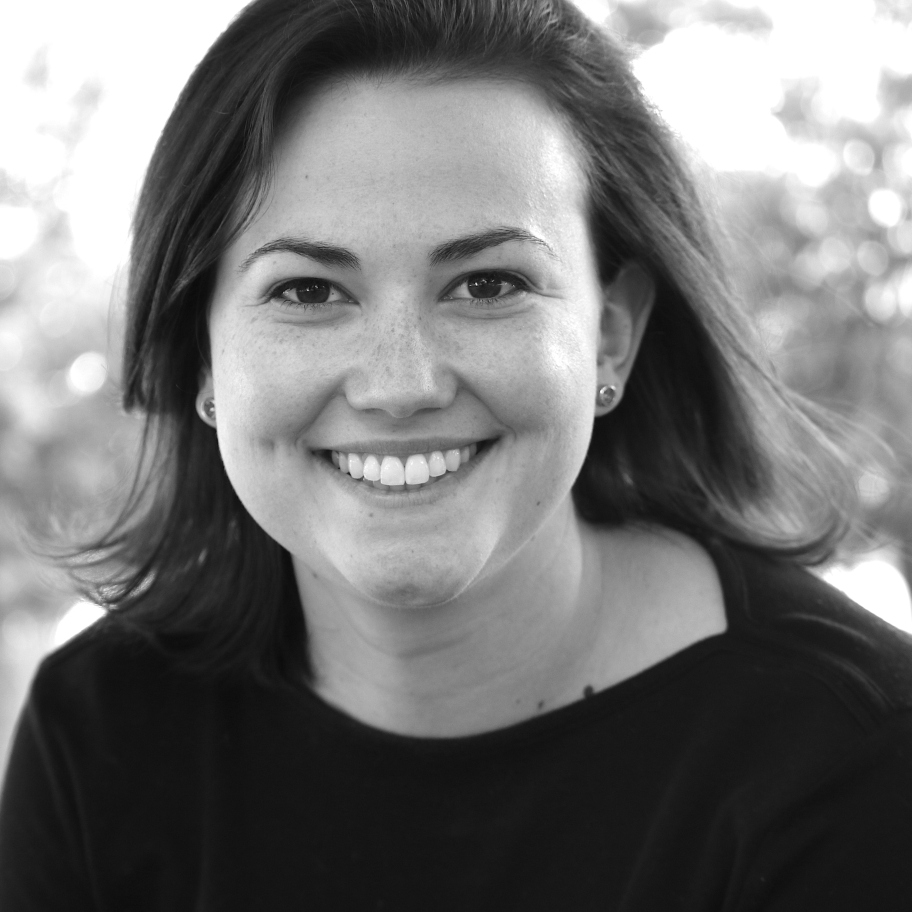 Elise was raised in a performing arts studio and has been singing and performing since she can remember.  She graduated with a Bachelor of Arts degree in Vocal Music Education from Furman University where she learned traditional bel canto style singing.  She uncovers the individual's most natural voice while sharing the fun in making beautiful music.
Elise Etherton
Voice, Guitar, Piano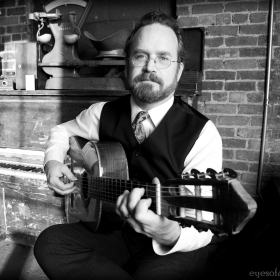 Even as a young boy, Keith knew he wanted to be a professional musician.  Keith is a classically trained musician and earned his Bachelor of Music degree in guitar performance from UGA in 1990.  Today he enjoys a successful career as a performer, recording artist, composer/arranger, and teacher.
His numerous performances have delighted audiences at universities, music festivals and community concerts throughout the Southeast as well as weddings, dinner events and corporate gatherings.  Keith's extensive training with master guitarists has helped him become a sought after teacher in his own right. Since 2000, he has served as adjunct professor of applied guitar and music technology for Toccoa Falls College in northeast Georgia in addition to offering private lessons.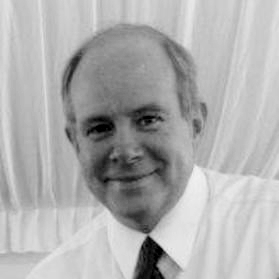 John studied classical guitar at the Lovett School of the Performing Arts with teacher Jack Winchester and later with Mary Ackerman, chair of the guitar department at Kennesaw State University. John met his wife in 1982 and began a long career of writing and performing professionally.  John offers instruction in percussion and guitar, teaching both popular and classical styles.  Taking his lead from the student,  John works diligently to find just the right approach to bring out the best in each musician.
John Hightower
Guitar (Acoustic, Electric), Percussion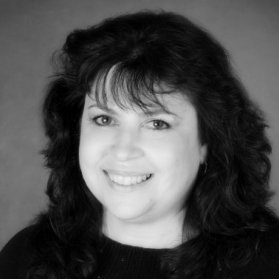 Teri is a professional vocalist and music teacher with more than 35 years of experience in both the private and classroom settings. Teri is the music teacher, choir director and MS fine arts teacher at St. Catherine of Siena School in Kennesaw, where she also teaches private voice, piano and guitar. She enjoys her summers playing the role of Fairy Godmother during Enchanted Princess Adventure camps,directing the musical theater camps at Suwanee Academy of the Arts, and directing the junior show at Broadway  in the Park.
Teresa Khan
Piano, Voice, Guitar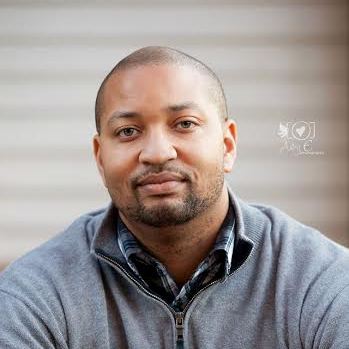 Justin started his career as a prodigy student and vocal arranger working alongside Robert (RAab) Stevenson, arranging vocals for artists like Justin Timberlake, Kelly Clarkson, Pharrell Williams, Kelly Rowland, Austin Mahone, Rihanna, B5, and The Gardiner Sisters.  Justin has worked as assistant vocal trainer on tour with Kelly Clarkson and has clients in three countries.  Other artists blessed to have worked with RAab and Justin are jMarie, Roma Acorn, Zach Martari, Nate Larson, Diana Diez, Ashea, and he has also worked with Robert DeNiro, Zac Effron, Julianne Hough and Zoe Deutch on the set of Dirty Grampa.  Justin has mastered the techniques necessary to safely develop the voice to its greatest potential. He treats each student – no matter their experience level – with the same focused commitment, and welcomes all genres of music.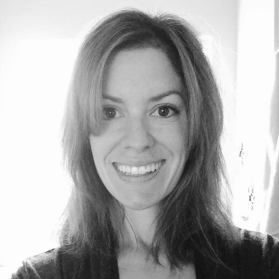 Lisa is a 2006 University of Georgia graduate with studies in Child and Family Development, Education and Music. She began her journey with music at the age of 5 and has a strong love for both making and sharing music with others while helping create that musical spark that she knows can last forever! Lisa has been educating young musical minds and families for 10+ years in both public and private settings, with her specialty in beginner piano and flute. Ms. Lisa truly believes that early music education can richly shape children for the rest of their lives!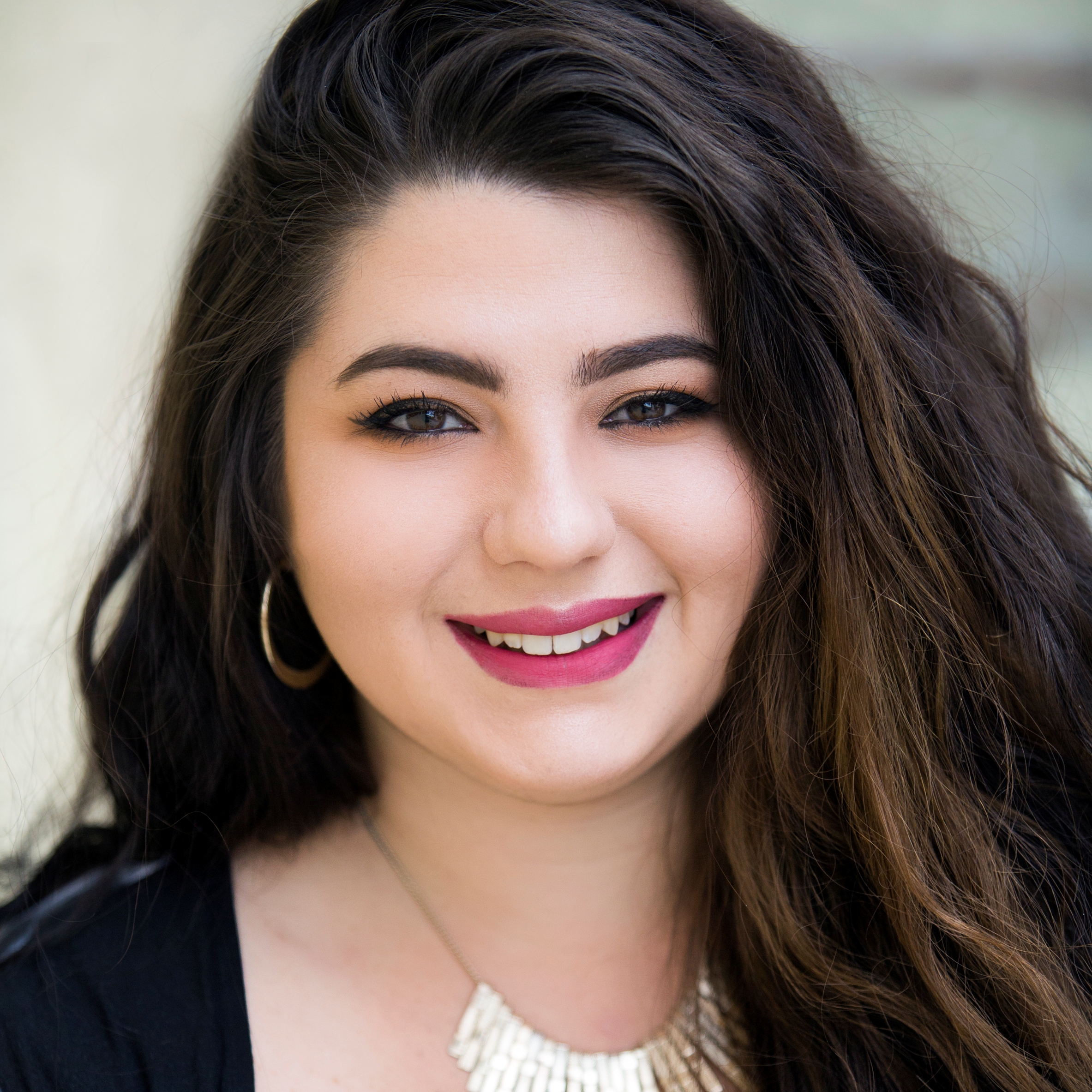 Soprano Maria Smart is from Buford, Georgia. She holds a Bachelors and Masters of Music in Vocal Performance from Georgia Southern University. During her time at Georgia Southern, Maria had the opportunity to perform such roles as Anna Maurrant in Street Scene, Donna Anna in Don Giovanni, Ann Putnam in The Crucible, and Marcellina in Le nozze di Figaro. Additionally, she has participated in the Harrower Summer Opera Program and the Taos Opera Institute. In her spare time, Maria loves playing video games, practicing yoga, and hanging out with her boyfriend and dog. She is excited to begin this journey with Suwanee Academy of the Arts!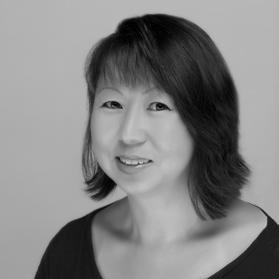 Mary graduated from Shenandoah Conservatory with a B.A. in Music Education, Major in Piano and Minor in Violin.  She has performed in several operas and plays with her college orchestra including a performance at the Kennedy Center.   Mary has worked with children for over fifteen years and has many years experience in private music lessons.  She strongly believes Music is an important form of expression for children, and that music helps develop self-esteem, focus and artistic values that last a lifetime.
Mary (Hyeon Joo) Sway
Piano, Violin, Viola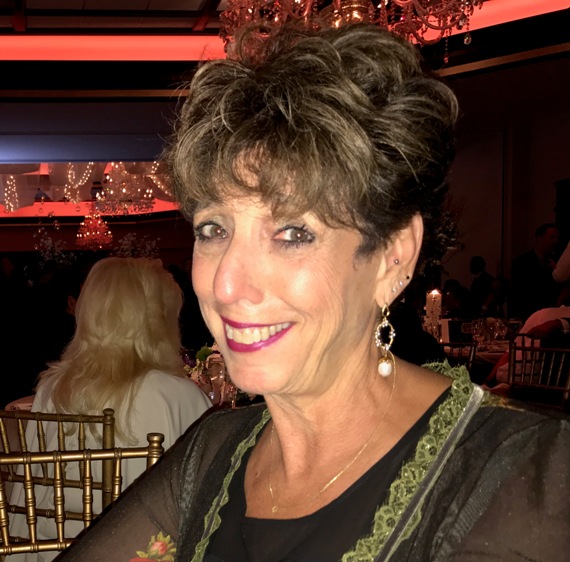 Leslie Uttan is a registered music therapist with a Master's of Fine Arts from Columbia University and a Bachelor's degree in both Music Education (voice) and Music Therapy from the University of Kansas with 30+ years experience. She was an assistant professor at Henderson State University as Director of the Music Therapy Program and taught vocal music, musical theater, and piano. Leslie also performed in various musical productions throughout her long career. She has recently retired from the public school system in New Jersey as the Director of Vocal Music, Theater, and Performing Arts. She is a true believer in the power of music and its ability to help those express themselves independently and uniquely. Leslie is thrilled to have found a career she loves and is able to share with the Suwanee Academy of the Arts community.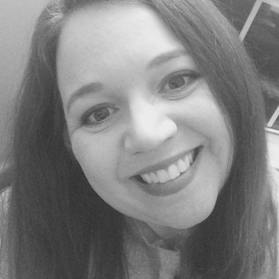 Sally earned her Bachelor of Arts in Music from Western Carolina University.  A vocal teacher for 20+ years we are excited to have her share her wisdom here at SAA.  Sally especially enjoys working with our littlest artists teaching Kindermusik and sharing her love of music with them. Sally sings in the Johns Creek Chorale, and is a member of the Main Street Symphony Orchestra, where she plays cello and violin.  Past performance credits include Atlanta Lyric Theatre, Atlanta Opera Chorus, Atlanta Symphony Orchestra Chorus, and Like the Dickens Carolers.
Sally Walsh
Voice, Kindermusik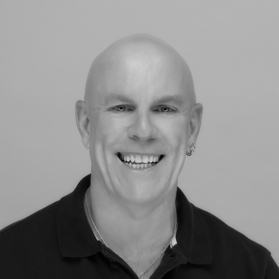 Tim's love for teaching encourages and builds musicianship in his students- whether music theory, piano, composition, or audio production. Tim holds a Bachelor of Arts degree in Music and a Master's degree in Piano Pedagogy, both from Georgia State University. A teacher for over 35 years, Tim's musical background is diverse and includes classical, jazz, and rock. He is a published composer, arranger, and song-writer. He owns DoubleSharp Music Recording Studio where he can be found recording, mixing, or producing a variety of music. Tim is also an adjunct faculty professor at the Art Institute of Atlanta under the Audio Production program.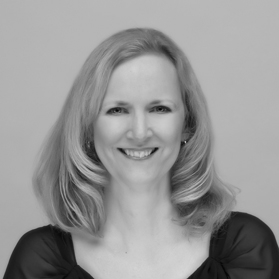 Robin has been teaching in the DeKalb/ Gwinnett area since 1978. She received her Bachelor of Music degree from Georgia State University. Her philosophy of teaching is that each child learns differently and needs a program created especially for them. Robin uses a variety of methods to keep a student motivated – she has heard from countless adults that wish their parents had made them continue taking piano lessons. Robin strives to keep the student motivated, so they will continue with piano lessons. As a final goal, Robin wants a student to take piano long enough to be able to teach themselves new music and to love playing piano all of their lives. She is an active member of MTNA, GMTA, and GCMTA.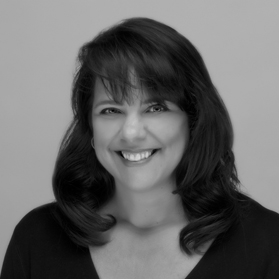 Amy's past experience as a supervisor, marketing manager, contract negotiator, and office manager for major corporations and a degree in management from Georgia Tech in 1990, makes her an invaluable asset to our team.  Pulled into the academy by her talented daughter Scarlett, she volunteered at SAA for several years before officially joining the staff in 2012. Amy also served on the Board of Directors for Suwanee Performing Arts.
Amy Kimball-Niepmann
Office Manager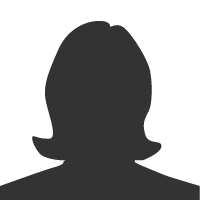 Tashia Similao
Customer Relations Manager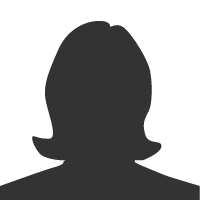 Kristi Schneider
Finance Manager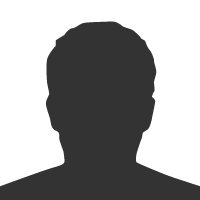 Bill Karp
Building Maintenance