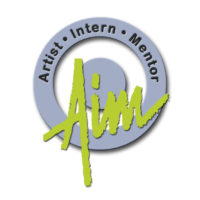 Suwanee Academy of the Arts (SAA) is well respected for its high quality instruction in all of the performing arts – dancing, acting, singing and instrumental.  But not all of our students dream of being a Rockette or performing in a hit Broadway show.  For those students that love the stage but are more interested in being part of the behind-the-scenes magic, SAA has developed the Artist•Intern•Mentor (A.I.M.) program.
About the Program
A.I.M. is an internship program designed for students to receive a hands-on education in the various facets of stagecraft. As a student progresses through each level of the program, they will explore many aspects of the performing arts & work towards becoming a Mentor to other students at SAA.  This one-of-a-kind program gives students an opportunity to build artistry, self-esteem, and leadership skills that will prepare them for a bright future in whatever field they choose to pursue.
Artist Level
ARTISTS will attend the Theater Tech class at SAA and will spend weekly sessions learning the basic skills  necessary to use a sewing machine and sew a garment from a paper pattern, design and apply theatrical makeup, edit music, light a stage, use power tools to build set pieces  and even design and create props for SAA's end of year production.
Intern Level
A student that has completed the Theater Tech class (or its equivalent) is now eligible to become an INTERN.  Interns will continue to attend weekly classes that will build on their basic stagecraft knowledge.  These advanced classes will be instructed by industry experts and will develop  more advanced skills necessary to create magic on the stage.  Interns will also be eligible for leadership opportunities within the studio, from event management or prop master to assistant stage management.
Mentor Level
MENTORS have successfully completed all of the training offered to Artists and Interns and are ready to serve in positions of leadership within the studio.   Mentors may be called upon to serve as stage managers, sound and light engineers or costumers for productions throughout the year.  Mentors will also be called upon as leaders to work with Artists and Interns, helping them hone their stagecraft skills as they progress through the A.I.M. program.
Additional Benefits
Attend and critique professional level theatre productions
Participate in backstage tours of professional theatrical productions when available
Learn how to prepare a professional resume and portfolio
Gain a competitive edge when applying for college theatre programs and scholarships
Earn service hours by volunteering to work on productions throughout the year
Develop valuable life skills like teamwork, self-confidence, personal responsibility, decision-making, leadership, organization, and time management
This sounds like a lot of fun – I want in!
CHECK BACK SOON FOR UPDATED APPLICATION!
Each of you should use whatever gifts you have received to serve others, as faithful stewards of God's grace. ~1 Peter 4:10