For our upcoming 2023-2024 season, we are pleased to offer FREE DANCE TUITION to boys of all ages!
This promotion is of great benefit to ALL our students–boys and girls alike!
When we encourage boys to engage with dance by promoting it as an athletic artform, it assists in helping them to overcome stigmatic barriers and discover talents they may not otherwise have realized or cultivated. Many professional sports teams are known to use Ballet as a cross training technique as it improves athletic performance, in coordination and building long lean strong muscles throughout the whole body.
When boys join our wonderful dance classes, girls get to experience the thrill of being twirled, promenaded and lifted high into the air as they learn valuable dance partnering skills with their male classmates–something many young female dancers never get to experience!
Partnering skills are mutually beneficial in building confidence, trust, mutual respect and communication skills as boys and girls learn to work together toward a common goal. These social skills are essential to success in life both in and outside the studio.
Terms for Boys Dance Free* Promo:
To qualify, boys must first be registered in a ballet class.
Boys are welcome to sign up for as many other DANCE style classes as they like as long as ballet is included in their schedule.
Boys dance tuition will be FREE for the entire 2023-2024 season!
The only fee you'll pay is a one time fee to cover your costume, performance and/or exam fees. This fee is $210 per class, and typically paid over the first two months. If you need a different payment arrangement, please let us know.
Drama, Music, Kindermusik, Aerials and Acro classes are not applicable to this promotion.
We hope all of our wonderful SAA families will help us spread the word by sharing this wonderful promotion with others!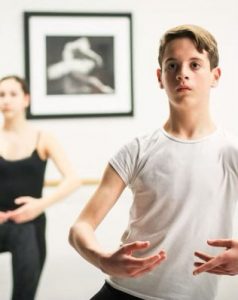 Learn More About Registration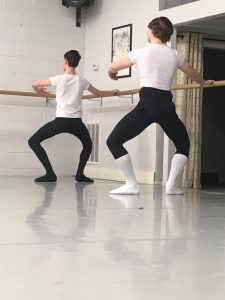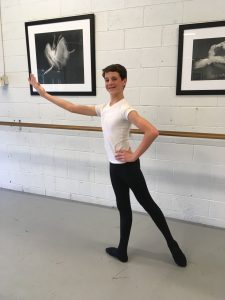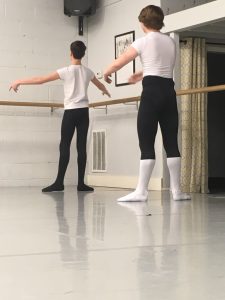 Finally, brothers and sisters, whatever is true, whatever is noble, whatever is right, whatever is pure, whatever is lovely, whatever is admirable—if anything is excellent or praiseworthy—think about such things. ~Philippians 4:8