If you do not see a class and time which would fit your needs, please let us know. We build classes based on need, and it only takes 5 students to create a class.
For a class described as "FORMING" – this class will begin meeting once the minimum number of students have been enrolled (4 for Kindermusik, 5 for other classes).  When enrolling in a FORMING class, students will be assessed a 50% deposit to claim the space.  IF the class does not meet the minimum number of students by October 1st, your deposit will be refunded.
To schedule PRIVATE MUSIC LESSONS, please call SAA at 678-482-6333 to schedule a consultation.
To view only the classes related to your student's age/grade level, choose one of the levels below to view just those classes.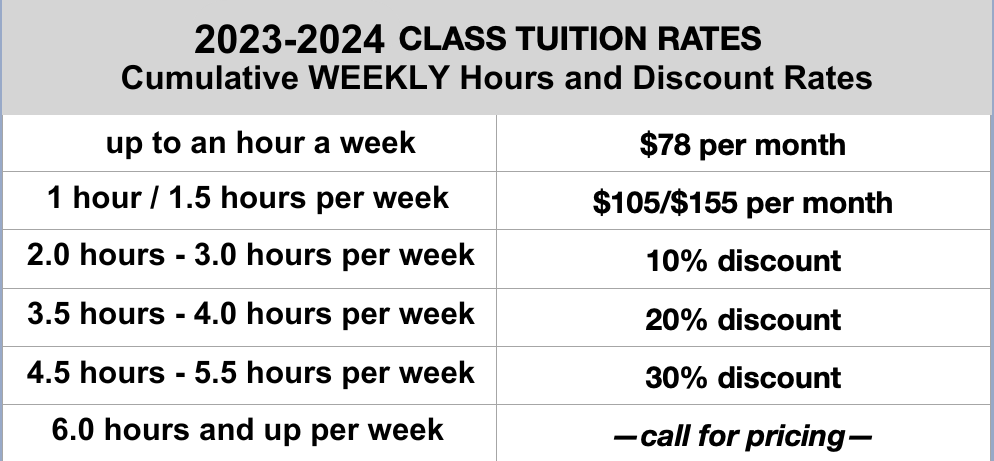 Monthly class tuition is $105 per hour.  Discounts are applied based on the cumulative number of hours a student is in class each week (EXCLUDES Private Lessons and the A.I.M. Program).
RENAISSANCE CLASSES
BAROQUE CLASSES
CLASSICAL CLASSES
IMPRESSIONIST CLASSES
CECCHETTI CLASSES