Below is the schedule for new and exciting classes that we will offer beginning in January 2021.
These classes are considered "FORMING"**  and will begin meeting once the minimum number of students have been enrolled (4 for Kindermusik, 5 for dance & drama classes).
Click on the "Register" button next to the class listing when you are ready to enroll (you will be re-directed to the JackRabbit Dance online registration page).
Still not sure?  Don't worry – we have a 14 day/2 class money-back guarantee!  Go ahead and register to claim your spot in the class – if you do not absolutely love it after 2 classes (or 14 days), we will happily refund your tuition payments for that class.
**When enrolling in a FORMING class, students will be assessed a 50% deposit to claim the space.  IF the class does not meet the minimum number of students by February 1st, your deposit will be refunded.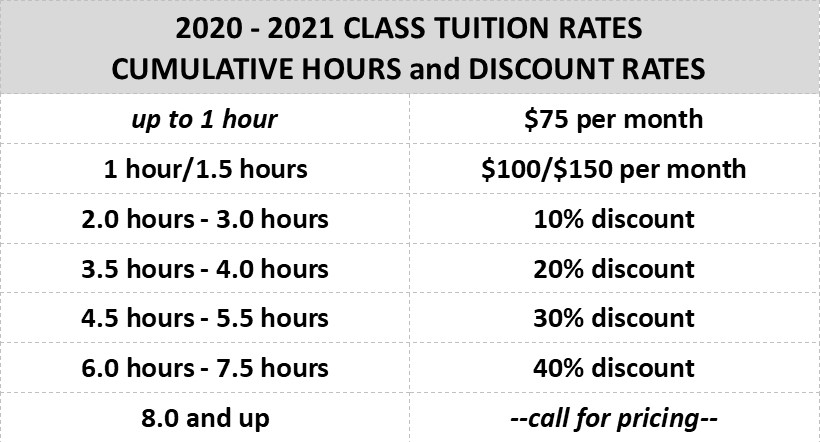 Monthly class tuition is $100 per hour.  Discounts are applied based on the cumulative number of hours a student is in class each week (EXCLUDES Private Lessons and the A.I.M. Program).