If you do not see a class and time which would fit your needs, please let us know. We build classes based on need, and it only takes 5 students to create a class.
Classes marked with an asterisk (*) denote a NON-PERFORMANCE class and will not perform at the end of year show.
To schedule PRIVATE MUSIC LESSONS, please call SAA at 678-482-6333 to schedule a consultation.
To view only the classes related to your student's age/grade level, choose one of the levels below to view just those classes.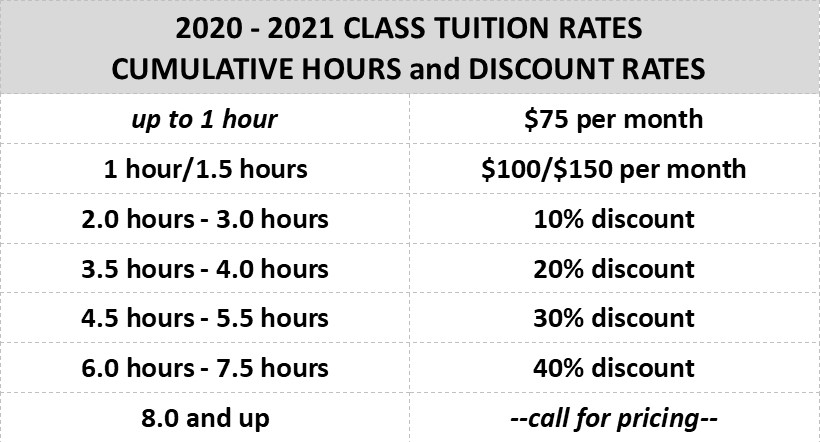 Monthly class tuition is $100 per hour.  Discounts are applied based on the cumulative number of hours a student is in class each week (EXCLUDES Private Lessons and the A.I.M. Program).
RENAISSANCE CLASSES
BAROQUE CLASSES
CLASSICAL CLASSES
IMPRESSIONIST CLASSES
CECCHETTI CLASSES